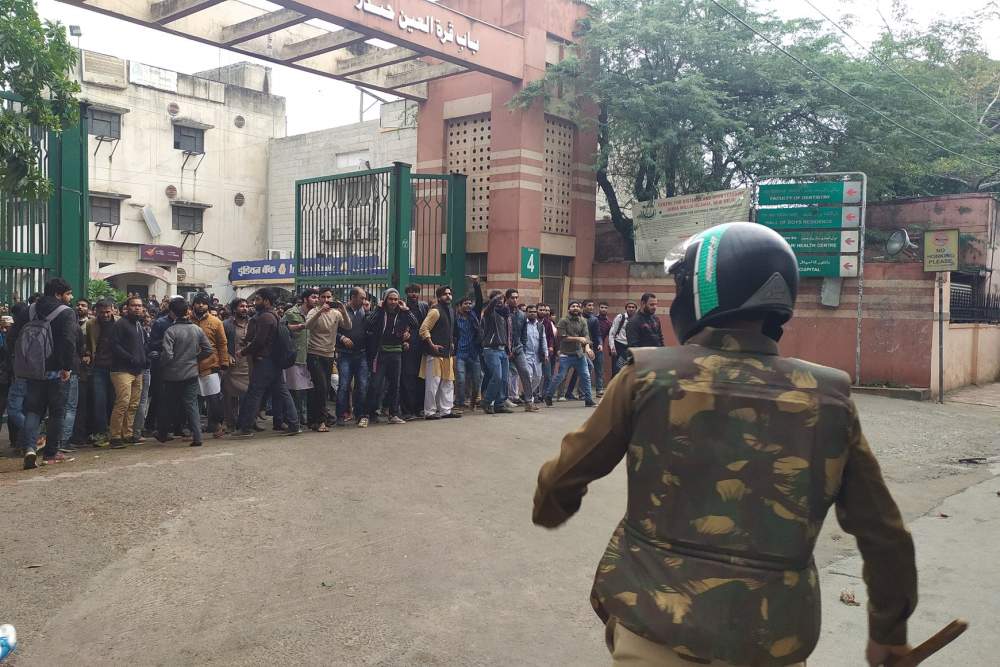 Appearing for some of the petitioners in the matter, senior advocate Indira Jaising argued that the force used by police in the present instance was wholly unproportional to alleged public good
---
It has been three years since the violence that broke out in northeast Delhi against the background of the powerful anti-CAA/NRC protests. The investigation of the violence has left much to be questioned.
---
Imam has said the trial court "failed to recognize" that pursuant to the directions of the top court, the basis for dismissal of his earlier bail plea, the charge of sedition, no longer existed and therefore relief must...
---
The violence that broke out in northeast Delhi on February 25, 2020 and lasted for nearly five days, has rendered many people homeless and struggling to re-build their lives.
---
Actress Kangana Ranaut, who is busy with the post-production of her upcoming period political drama 'Emergency', recently surprised the netizens when she took to her Twitter on Friday to wish the best to actress Swara...
---
Congress' vote share in the Municipal Corporation of Delhi elections dipped to 11.68 per cent from 21.2 per cent, with the party managing to secure only nine seats in the 250-ward civic body.
---
While protests were still underway in Shaheen Bagh and Jafrabad, BJP leader Kapil Mishra on February 23 gave an 'ultimatum' to the Delhi police to clear the protestors. Within hours of the speech, the 2020 Delhi pogrom...
---
Citizenship Amendment Act, 2019 since its inception has provoked nationwide protests and the central government was criticised for using religion as a marker of citizenship.  
---