Those who are linking the PAN and Aadhaar now are required to pay a penalty of Rs 1,000. If someone fails to link the two documents will have several consequences
---
The last day to link PAN with Aadhaar is March 31, 2023. According to the income tax department, failure to do so will lead to the unlinked PAN becoming inoperative. 
---
Somanathan said Indians must be proud of the fact that Aadhaar was created by India, not copied from the western world
---
Aadhaar-PAN Card Linking: From 1st July, 2023, the PAN of taxpayers who have failed to intimate their Aadhaar, as required, shall become inoperative
---
How to link PAN with Aadhaar: If investors don't comply and do the needful on or before the notified date, the Permanent Account Number would become inoperative
---
The Ministry of Electronics and IT (MeitY) said it is withdrawing the press release as it can lead to misinterpretation.
---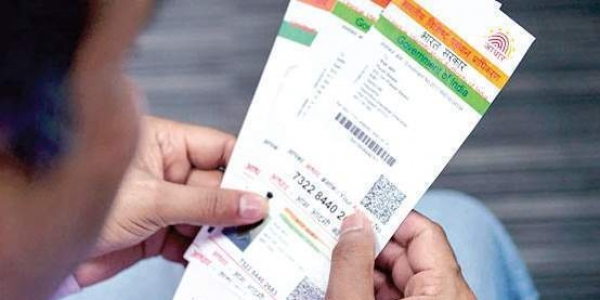 Aadhaar-PAN Linking: Even Securities and Exchange Board of India (SEBI) has asked investors to ensure that their PAN Card is linked with Aadhaar by March 31, 2023
---
The last date for linking Permanent Account Number (PAN) with biometric Aadhaar is March 31, 2022. Not adhering to the deadline will lead to PAN becoming inactive
---