Despite initial promises, the Taliban have imposed increasing restrictions on girls and women since they took power in August 2021 during the final weeks of the U.S. and NATO forces' pullout after 20 years.
---
The U.N. Security Council on Tuesday decried increasing restrictions on women's rights in Afghanistan, urging the country's Taliban rulers to reverse them immediately.
---
Acclaimed film actress and director Nandita Das, who is always passionate about women's welfare and gender equality, is no stranger to tackling difficult issues that are often missed or go unnoticed, as did most notably in...
---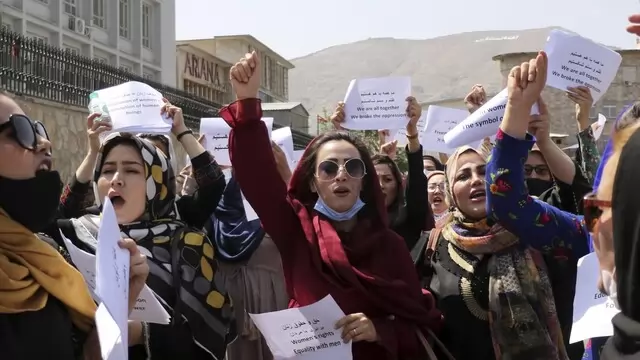 The note comes despite weeks of condemnation and lobbying by the international community for a reversal on measures restricting women's freedoms, including two back-to-back visits this month by several senior UN officials.
---
Delhi Commission for Women chief Swati Maliwal on Friday wrote to the Lok Sabha speaker and Rajya Sabha chairman urging them to suspend the day's business in both houses of Parliament to discuss the issue of women's safety
---
The ban on sports is part of the Taliban's escalating campaign of restrictions that have shut down life for girls and women. 
---