The action by the National Green Tribunal came after a petition was submitted mentioning BJP MP Brij Bhushan Singh's involvement in carrying out illegal mining in Majharath, Jaitpur and Nawabganj villages of Tarbganj tehsil...
---
Additional Chief Metropolitan Magistrate (ACMM) Harjeet Singh Jaspal, who was scheduled to pass the order on Saturday, noted the submission of the city police that its probe is still in progress and a supplementary charge...
---
The protests which started in late January in New Delhi, brought into the multiple allegations of sexual harassment and criminal intimidation against the WFI chief.
---
For seven months, the world was making comments against me, but I did not look behind and did not stop my work.
---
A charge sheet was filed by Delhi Police against WFI chief Brij Bhushan Sharan Singh under sections 354 (assault or criminal force to woman with intent to outrage her modesty), 354A (sexual harassment), 354-D (stalking) and...
---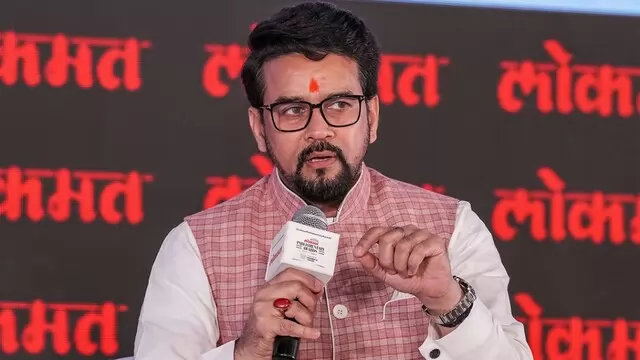 Noting that the government has accepted every demand of the wrestlers, he said WFI will also have an internal complaints committee, headed by a woman.
---
After five disaffiliated state bodies staked a claim for voting eligibility, the returning officer was forced to set July 11 as the fresh poll date before it got further delayed.
---
The FIRs registered at Delhi's Connaught Place against WFI chief Brij Bhushan Sharan Singh by seven women wrestlers have levelled serious allegations against him.
---