Twitter also reinstated Trump's account last year after Elon Musk took over the company, but the former president has thus far chosen not to tweet
---
The production team of 'The Late Show With Stephen Colbert' was subjected to detention by law enforcement agencies in the US Capitol after filming comedy segments for the said show, reports 'Variety'.
---
US Lawmakers investigating the January 6, 2021, attack on the US Capitol requested on Thursday an interview with former President Donald Trump's daughter and White House aide Ivanka Trump.
---
Thousands of Trump supporters stormed the US Capitol on January 6 to prevent the confirmation of US election result and overturn the result in Trump's favour
---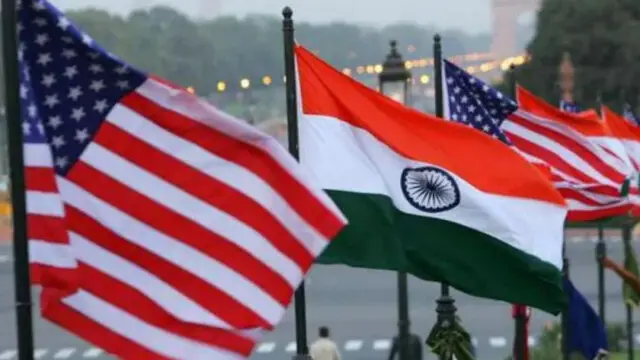 Congressman Danny K Davis presented the awards to these eminent women at the 10th Annual Congressional International Women's Day Gala organised jointly by American Multiethnic Coalition and Multiethnic Advisory Task Force.
---
Capitol Insurrection: The committee is continuing to widen its scope into Trump's orbit, this time demanding information and testimony from Rudy Giuliani, Jenna Ellis, Sidney Powell and Boris Epshteyn. All four publicly...
---
Commemorating the 75th anniversary of India's Independence, 75 Indian-American organizations have announced to celebrate the 'Azadi Ka Amrit Mahotsava' at US Capitol from September 14.
---
Biden spoke at the 40th Annual National Peace Officers' Memorial Service to remember the 491 law enforcement officers who died in the line of duty in 2019 and 2020.
---