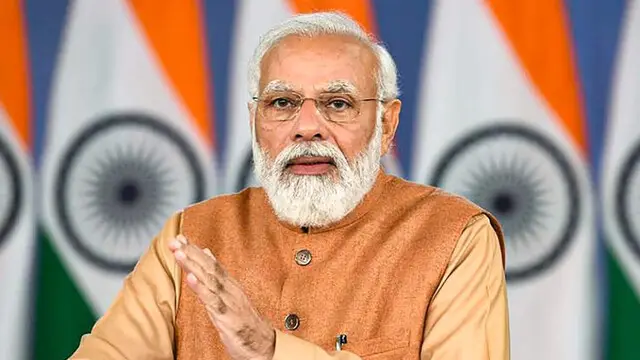 Modi expressed his firm conviction that there can be no military solution to the conflict and conveyed India's readiness to contribute to any peace efforts, the statement said. 
---
Zelenskyy in his late-night video address, gave an extensive listing of the many ways in which Ukrainians have helped to fend off the Russian troops.
---
'Our musicians wear body armor instead of tuxedos. They sing to the wounded in hospitals, even to those who can't hear them', stated President Volodymyr Zelenskyy while delineating the plights of Ukrainian people.
---
Volodymyr Zelenskyy accepted the award by video link during a ceremony at Boris Johnson's London office that was attended by members of the Churchill family, Ukrainian Ambassador Vadym Prystaiko and Ukrainians who have...
---
A meeting has been scheduled to discuss the much criticized killings of civilians who were discovered after the withdrawal of Russian forces from a town on the outskirts of the capital, Kyiv.
---
Russia said Tuesday that it would de-escalate operations near Kyiv and Chernihiv in order to "increase mutual trust and create conditions for further negotiations." The announcement was met with suspicion from Zelenskyy...
---
A tireless and skilled communicator, Zelenskyy has spoken by video link to the United Nations, British Parliament, U.S. Congress and about two dozen other parliaments around the world, as well as to the Cannes Film Festival...
---
'We know that we will certainly shoot down the pilot who dropped that bomb, like about 100 other such mass murderers whom we already have downed', sais Ukrainian President Volodymyr Zelenskyy
---