The organisers of the upcoming MTV Europe Music Awards have locked the hosts for the ceremony.
---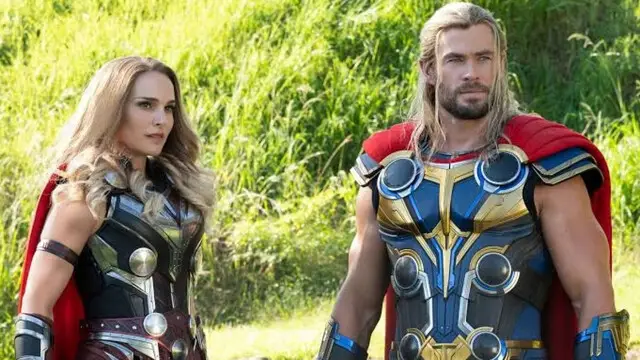 Malaysian theatre operator Golden Screen Cinemas (GSC) has announced that the Chris Hemsworth-starrer "Thor: Love and Thunder" will not get a theatrical release in the country.
---
Filmmaker Taika Waititi left a ton of surprises in 'Thor: Love and Thunder' on the editing room floor, including appearances by Lena Headey, Jeff Goldblum and Peter Dinklage.
---
As the world sails past eight months of 2022, the Malaysian government still seems to be stuck in ancient times.
---
Actor Brett Goldstein is seen in the end credits of the Marvel film 'Thor: Love and Thunder' essaying the role of Hercules.
---
'Thor: Love and Thunder' director Taika Waititi will not be releasing the director's cut of the newly released movie, and shares his opinion.
---
Actor Jack Black, who is enjoying a decades-long career in Hollywood starring in hits such as 'School of Rock' and 'Nacho Libre', has said when he first started out he thought he was "horrible" until he saw the final cut in...
---
'Batman' star Christian Bale, who plays the villainous Gorr the God Butcher in the recently released film 'Thor: Love and Thunder', was initially reluctant to accept the part because of the revealing clothing of the...
---