Opposition parties of the state, including Raijor Dal, Left parties, Assam Jatiya Parishad, AAP and NCP, have lent their support to the Congress, Bora said.
---
The Kerala assembly was adjourned sine die on Tuesday, much ahead of its original schedule of March 30, amid the Congress-led UDF's relentless agitation against the arrogant approach of the LDF government over a number of...
---
Using satyagraha and non-violence as their tools, 'Being the Change: In the Footsteps of the Mahatma', an anthology of seven stories about the lives and work of unsung heroes, shows how these methods can still help effect...
---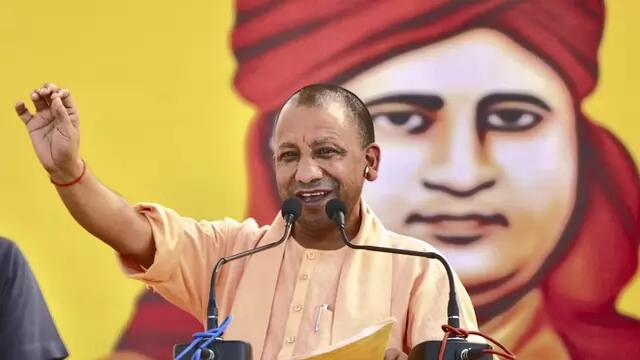 It is an irony that a person who condemns his country and does not have respect and reverence for the brave soldiers of the country talks about Satyagraha, Adityanath added.
---
RSS chief Mohan Bhagwat said Netaji Subhash Chandra Bose was first associated with the Congress and followed its path of 'satygraha', and 'andolon', but when he realised that this was not enough and there was a need for...
---
Delhi Police has said that it's trying to identify the staff who manhandled the Indian Youth Congress president at a protest in the city.
---
The Congress party leaders and cadres will hold the day-long Satyagraha in front of Mahatma Gandhi statues at all states and district headquarters to protest against his disqualification from the Lok Sabha. The Satyagraha...
---
BJP national spokesperson Sambit Patra slammed the Congress for its 'satyagrah' against the questioning of party president Sonia Gandhi by the Enforcement Directorate (ED) in the National Herald case.
---