Samyukta Kisan Morcha will hold a nationwide protest on March 21 to protest against the Centre for not fulfilling its promises and will also observe 'MSP guarantee week' from April 11 to 17 under its next phase of...
---
The Delhi Court granted anticipatory bail to the gangster turned activist Lakha Sidhana in alleged case of violence.
---
On January 26, protesting farmers clashed with the police during the tractor rally against three farm laws and stormed into the Red Fort injuring scores of policemen.
---
In their response, the LG and Centre assured that the appointment has no bearing on the competence or independence of the prosecutor who has to act in a manner that is fair to the court, to the investigating agencies as well...
---
Since September 2020, UNITED SIKH has provided tons of food, medicine, lodging, and oxygen concentrators to the protesting farmers.
---
The order on the actor's bail plea shall be pronounced on April 15
---
According to Delhi Police officials, around 160 people have been arrested in connection with the violence that unfolded last year, of which 20 were held for the violence at the Red Fort.
---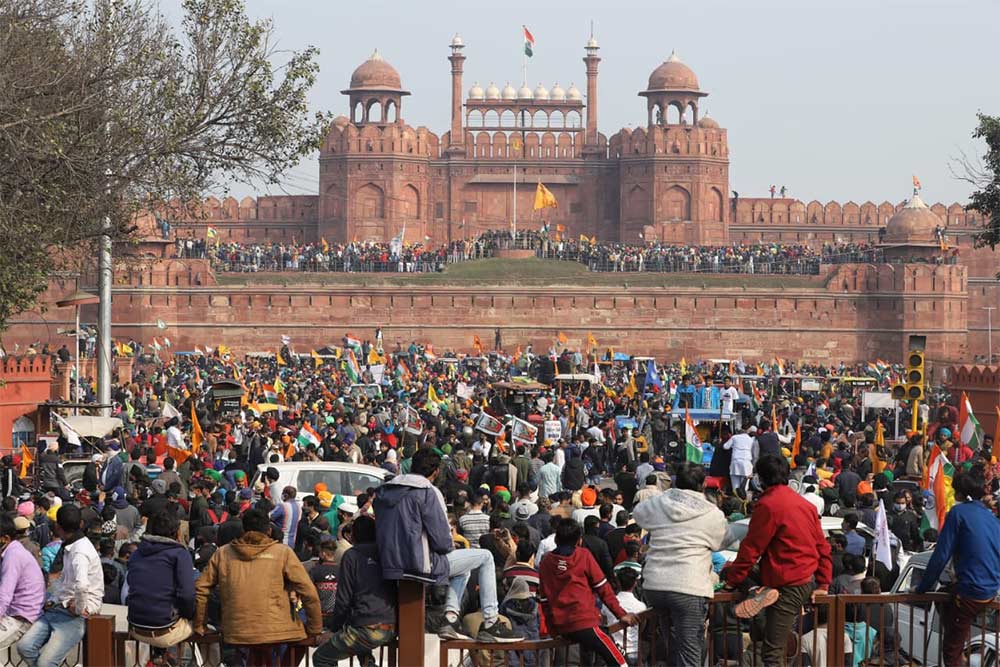 With this, the total number of arrests made in connection with the case of violence at the Red Fort on Republic Day stands at 14.
---