Pope Francis also said that homosexuality is a sin and not a crime. The Vatican maintains that it cannot bless homosexual marriages 'because God cannot bless sin'. The Roman Catholic teachings say homosexual acts are...
---
Devasahayam was an official in the court of Travancore's Maharaja when he converted to Christianity in 1745, taking the name 'Lazarus'.
---
Prime Minister Narendra Modi will meet Pope Francis, ahead of the delegation level talks, during which they are expected to discuss global perspectives and Covid-19 pandemic.
---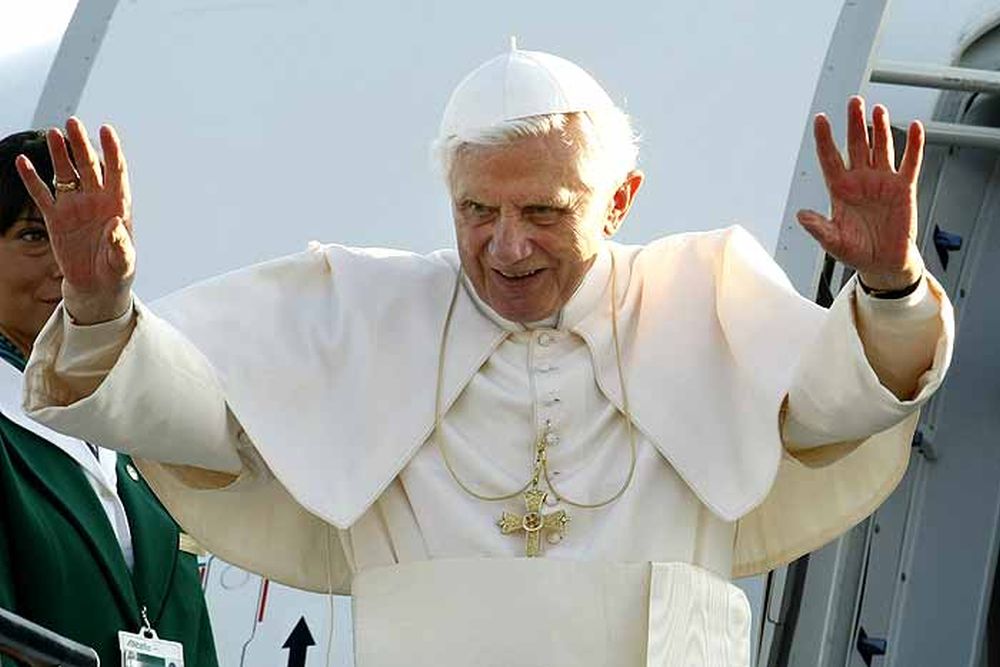 Benedict XVI stunned the world on Feb. 11, 2013, when he announced, in his typical, soft-spoken Latin, that he no longer had the strength to run the 1.2 billion-strong Catholic Church that he had steered for eight years...
---
In some of his strongest words yet since Russia's February 24 invasion, Francis said there was 'no justification for this'.
---
Prime Minister Narendra Modi will meet Pope Francis during his G-20 summit in Europe, the Catholic Bishop's body has confirmed.
---
Hollywood Actor Russell Crowe will star in Julian Avery's film 'The Pope's Exorcist'. It is based on the memoirs of Father Gabriel Amorth, who performed over 100,000 exorcisms for the Vatican.
---
Vatican spokesman Matteo Bruni said the Vatican delegation would be led by the secretary of state, Cardinal Pietro Parolin, who acts as the prime minister of the Holy See.
---