The petitioners had filed the suit seeking shifting of Shahi Masjid Idgah, constructed on a part of the 13.37 acre land of Sri Krishna Janmabhoomi Trust allegedly after the demolition of Katra Keshav Dev temple by Mughal...
---
An object found inside the Gyanvapi Mosque during its court-mandated videography survey was claimed to be a 'Shivling' by the Hindu petitioners. Four of the five petioners had filed a petition seeking carbon dating of the...
---
When one party is God, it cannot be said that both parties are at the same level, because with God, religious sentiments of people are involved
---
Many pleas have been filed in the Mathura court demanding the removal of the 17th century Shahi Idgah Masjid from the Katra Keshav Dev temple complex, claiming the mosque has been built on the birthplace of Lord Krishna.
---
Instead of quashing petitions that violate the Places of Worship Act, the past few years have seen courts and judges allowing those against mosques to fester
---
Though the objective of Places of Worship Act to discourage any retrogression into communal fault lines is admirable, its contradictions and ambiguity on many counts have rendered it inefficacious
---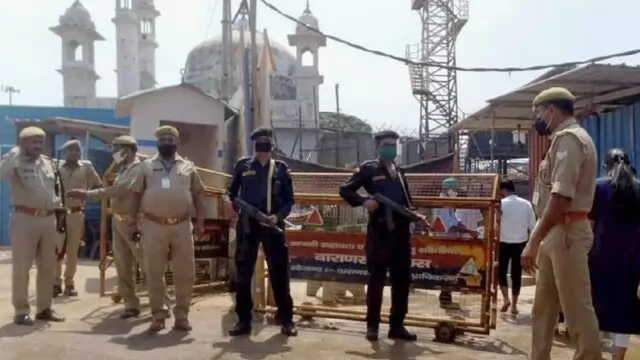 The Varanasi district court on Friday ruled that a 'scientific investigation' of the alleged 'Shivling' cannot be carried out since the Supreme Court ordered a sealing of the site where the object was located.
---
Hindu devotees are seeking prayers before the idols on the outer wall of Gyanvapi Mosque. The case's next hearing is on September 22.
---