India has categorically rejected Pakistan National Assembly's resolution on J&K Delimitation exercise, while asking Islamabad to stop cross-border terrorism and shut down its 'infrastructure of terrorism'.
---
Pakistan PM Imran Khan has been claiming that the Opposition's no-confidence motion against him was the result of a 'foreign conspiracy' because of his independent foreign policy.
---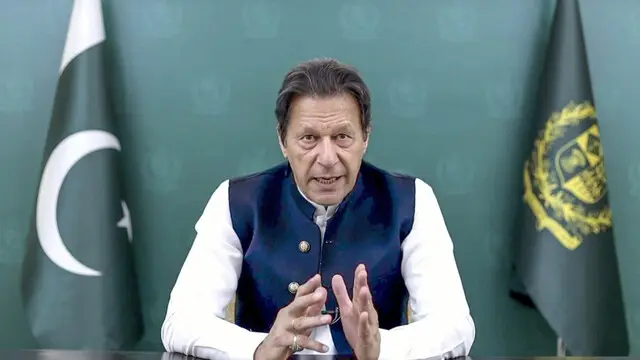 Pakistan: Former chief justice Gulzar Ahmed was nominated for the office of the caretaker prime minister by incumbent Imran Khan.
---
Pakistan Tehreek-e-Insaf (PTI) has decided to withdraw its lawmakers from the National Assembly and launch a movement against the new upcoming government, which is likely to be headed by Sharif, who has served as the Chief...
---
The decision to constitute the commission was taken in the cabinet meeting chaired by Prime Minister Khan, Minister for Information Fawad Chaudhry said.
---
The report by Geo News said the Pakistan Cabinet Secretariat issued a notification for the removal of Imran Khan as the Prime Minister with immediate effect.
---
Pakistan: Imran Khan's close aide Dr Arsalan Khalid's house was raided. Khalid had worked as the focal person for Khan on the digital media team since 2019.
---
National Assembly Deputy Speaker rejected the Opposition's no-confidence motion, following which Imran Khan advised President Arif Alvi to dissolve the assembly and call fresh elections.
---