Beyond gifting Indian cinema with acclaimed 'Umrao Jaan', Muzaffar Ali's distinct detail to the emotionality and textures infuse his artworks with the warmth of nostalgia and convey a quiet ode to the dying artistry of Hindi...
---
Sharmistha Mohanty weaves a river's turbulence around a painting
---
Excel Mica Marble Stretch & Sheen can make your home safer and more radiant from the outside. The paint company ensures that homeowners are no longer troubled by hairline cracks.
---
Contemporary artists, through their brilliant works of art, could not just draw collectors' interest but increase the overall worth of the Indian art market manifold.
---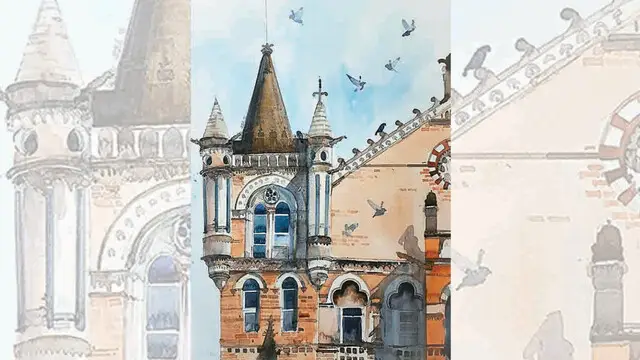 The architect, professor and painter Tushar Manohar Shetty from Dahisar, Mumbai has dabbled in graphite and pencil sketches, then painting and later pursued architecture as it blends technology and art
---
Roerich's works have not only inspired a search for spirituality in the depiction of the Himalayas, it has also created a legacy of artists who have continued the Russian master's quest.
---
Sharmistha Mohanty weaves a river's turbulence around a painting
---
Sudarshan Shetty's immersive art installation Age of Love throws up various theories and queries about love
---