The UN document urges Russia to 'immediately cease all actions against, and at, the Zaporizhzhia Nuclear Power Plant and any other nuclear facility in Ukraine.' Russia seized radioactive waste facilities in Chernobyl, the...
---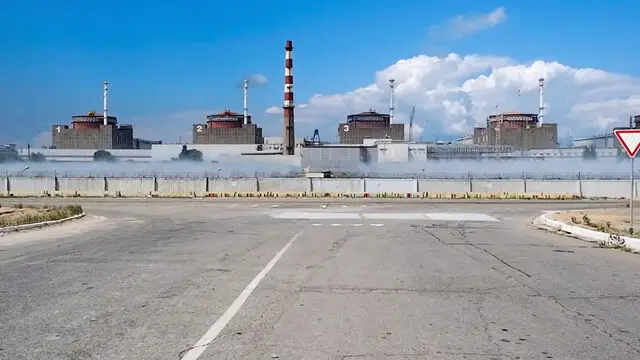 The government in Kyiv alleges Russia is essentially holding the plant hostage, storing weapons there and launching attacks from around it, while Moscow accuses Ukraine of recklessly firing on the facility.
---
Local fishing communities and neighbouring countries have raised concerns about potential health hazards from the radioactive wastewater, which the officials say will be treated to levels far below releasable standards.
---
The document needed approval by all 191 countries that are parties to the treaty aimed at curbing the spread of nuclear weapons and ultimately achieving a world without them.
---
The military's General Staff said in Sunday's statement that Russian units have withdrawn from areas in the country's north to neighbouring Belarus, which served as a staging ground for the Russian invasion.
---