According to a report, one lakh farmer families in the Marathwada region have been categorised as "highly sensitive suicide prone".
---
As many as 43 circles -- each circle comprising several villages -- recorded rainfall of 65 mm or more on Tuesday. Limbgaon circle in Nanded district recorded the highest rainfall of 153.50 mm in a single day. 
---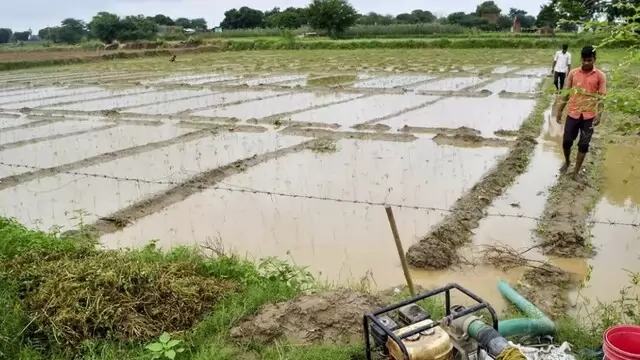 As much as 30,305.30 hectares of farm land was affected by unseasonal rains and crop loss survey has been completed over 20,329.65 hectares or  67  percent of this land, it added.
---
Ajit Pawar's announcement to join the Shiv Sena-BJP government has been met with a huge response at rallies, according to Sunil Tatkare, state party chief who belongs to the Ajit Pawar camp.
---
But the region continues to have overall rainfall deficit, he said. The highest rainfall since Wednesday morning -- 132 mm -- was recorded in Gangamasla circle of Beed district.
---
The meteorological department of Vasantrao Naik Agriculture University has forecast light to medium rain spells along with wind of 30-40 km per hour at isolated places of Marathwada.
---
In June, it rained for an average of 7 days in the Marathwada region. Of the 31 days in July, 9 went dry. Till August 21, the region received rain for an average of 3 days, the report said.
---
According to a report from the divisional commissioner's office, unseasonal showers lashed all eight districts of Marathwada, with Aurangabad recording the highest rainfall at 8.9 mm, followed by Latur 8.8 mm.  
---