Sri Lankan government in May last year declared a debt default on over USD 51 billion in the foreign loan - a first in the country's history.
---
Ranil Wickremesinghe will be criticised whatever he does regarding Gotabaya Rajapaksa. While the popular opinion would want Gotabaya to face trial for his misdeeds, Gotabaya loyalists would want Wickremesinghe to give...
---
If we lift the burning veil of current affairs can we still steal a glimpse of the picturesque and leafy island? Arijit Ghosh writes about the emerald island, Sri Lanka.
---
Sri Lanka's former President Gotabaya Rajapaksa, 73, was ousted in a popular uprising against him in July this year following months of street protests that called for his resignation.
---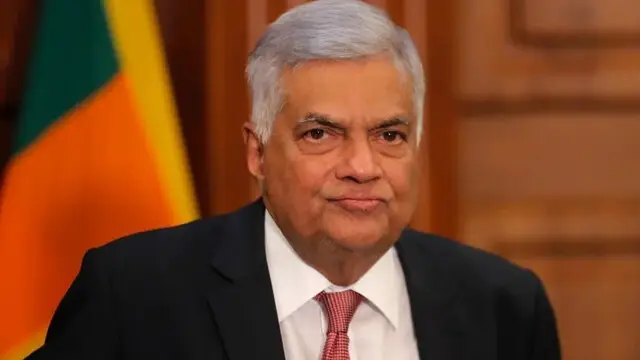 Thee talks are part of Ranil Wickremesinghe's efforts to establish trust in his administration and help drive Sri Lanka out of its worst financial crisis.
---
New Sri Lankan Prime Minister Dinesh Gunawardena has earlier served as foreign minister, education minister, and home minister.
---
Each country does what's best for its self-interest. Colombo's decision to allow the Chinese vessel to dock in Hambantota port has to be seen in this light. Sri Lanka needs both India and China.
---
The diesel and petrol retail prices have been reduced by Rupees 20 each. Both had been raised by Rs 50 and 60 at the end of May
---