Emerging out of the meeting with industry stakeholders, the secretary said India can initially think of exploring shifting to two types of chargers, including a C-Type port
---
These laptops are meant to be plugged in for the most part and not carried around on a daily basis.
---
Investigation revealed that since then, Abhishek started blackmailing and extorting money from them on several occasions by threatening them with reporting to police about their purchase of stolen laptops, a senior police...
---
The Zenbook 14X comes agonizingly close to being the very best laptop in the past decade. There are just some things that keep it from shooting for the stars.
---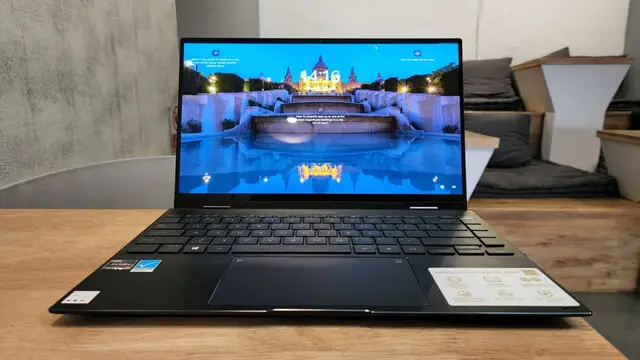 With the Zenbook 14 Flip OLED, one can choose between three storage and processor configurations (RAM is standard on them all).
---
"The party has already promised 300 units and free electricity for irrigation purposes. The party resolves to provide best quality laptops to the youth and students on coming to power," Yadav told news persons here.
---
The Lenovo Legion Slim 7, with its sleek profile, is a lightweight alternative to traditional laptops. The question is; does it sacrifice performance to get here? Let's find out.
---