The Delhi High Court questioned the Municipal Corporation of Delhi (MCD) for not taking possession of the two public parks and asked it to take action in accordance with law to assume their control so they are available for...
---
A huge congregation offered namaz at the historical Jama Masjid around 6.30 am.
---
Asked about the closure of the mosque on Shab-e-Barat, the Jama Masjid management committee in the Nowhatta area of the city said on Wednesday it was "extremely unfortunate".
---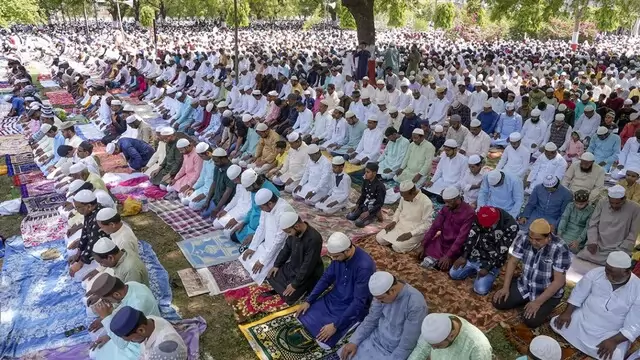 Eid prayers have not taken place at the Eidgah since 2016 after the killing of then Hizbul Mujahideen commander Burhan Wani, as the authorities apprehend law and order issued.   
---
Once key element of the economic landscape of Shimla, Kashmiri migrant workers today struggle to find work. They are yet to overcome the trauma of the Covid-19 lockdown and the consequent unemployment crisis.
---
Justice Swarana Kanta Sharma observed that the accused-- Rahul, Chandan and Rajiv – were in custody for over three years and released them on regular bail on a personal bond of Rs 25,000 each with two sureties of the like...
---
Bollywood's 'Khiladi' Akshay Kumar was seen at Jama Masjid in Delhi as he is shooting for his upcoming film.
---
A  man seeks security cover over a rumour of being a BJP agent in Kashmir, high court says no merit in the petition 
---