The large-scale raid of the Jenin camp, which began Monday, is one of the most intense military operations in the occupied West Bank in nearly two decades. It bore hallmarks of Israeli military tactics during the second...
---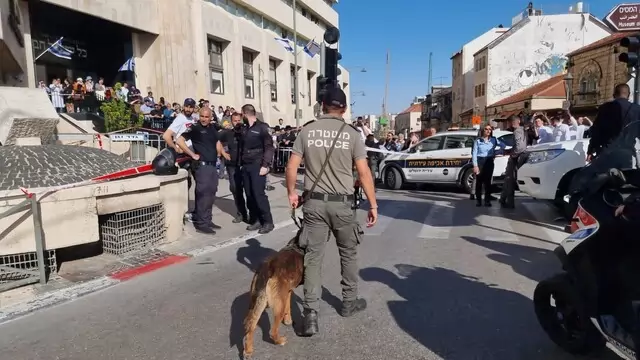 This is the second car ramming attack in Israel in two months. In February, two were killed and five were injured in a Palestinian car attack in Jerusalem.
---
The raid, which reduced a building to rubble and left a series of shops riddled with bullets, was one of the bloodiest battles in nearly a year of fighting in the West Bank and east Jerusalem. 
---
Israeli drones struck targets and deployed hundreds of troops in the area in the largest operation in the area in more than a year of fighting. Palestinian health officials said at least eight Palestinians were killed.
---
The Israeli raid in West Bank that killed three gunmen followed another raid this Thursday in Jaba village in which three Palestinian Islamic Jihad (PIJ) terrorists were killed.
---
The airstrikes appear to be a response to the firing of a rocket by Palestinian militants toward southern Israel Saturday evening. Israeli air defences intercepted the rocket.
---
According to the Israeli rescue service, two security guards in their 20s were hospitalised with minor wounds — at least one from bullet fragments.
---
The shooting incident happened barely 18 hours after the shooting in Jerusalem's Neve Ya'akov area in which seven people were killed.
---