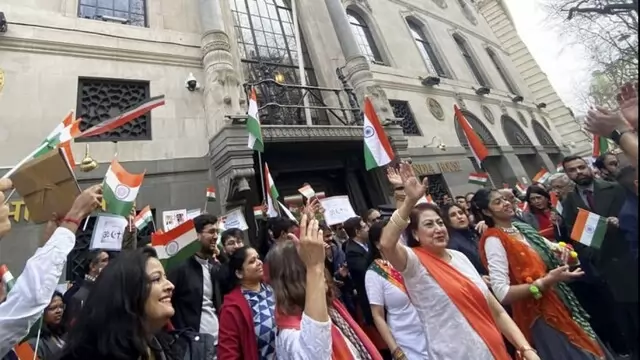 Indian High Commission in London has been working to counter disinformation circulating around developments in Punjab, related to enforcement action against the separatist group 'Waris Punjab De'.
---
Pakistan: Lieutenant General Faiz Hamid, a former ISI chief, was among the six names apparently shortlisted for the post of the Army chief.
---
Pakistan: ISI chief Lt Gen Nadeem Ahmed Anjum said on Thursday that Army chief Gen Qamar Javed Bajwa was given a 'lucrative offer' in March by the then government led by Imran Khan amidst the political turmoil.
---
The Khalistan sympathiser's uncle Harjit Singh and driver Harpreet Singh gave themselves up before police past Sunday midnight.
---
Pakistan: Though it may be a routine administrative affair in many other countries, in Pakistan the appointment of the army chief attracts a lot of attention, primarily due to multiple hidden powers attached with the...
---
Pakistan's former Prime Minister Imran Khan also clarified that he was being misunderstood, days after he was criticised by the government for his anti-army stance that made headlines in Pakistan and India.
---
The simultaneous raids were conducted at the residential and other premises linked to Lakhbir landa of Harike village of Tarn Taran district, in all the districts of Punjab in the ongoing cases.
---
Pakistan Tehreek-e-Insaf (PTI) chief Imran Khan made it apparent that he was talking about the leadership of the army and the premier intelligence agency.
---