Additional Secretary in the Department of Commerce Peeyush Kumar said that India is not giving anything "extra" by removing this duty and it was not that "we have opened a floodgate" for American apples.
---
When Prime Minister Modi visits the United States this week, he will see the full display of this strategic bet not just in pomp and show but the significant deliverables that will be announced. 
---
Prime Minister Narendra Modi's US state visit comes at the invitation of President Joe Biden and First Lady Jill Biden. While he has been to the United States several times on official visits and to participate in...
---
They also said that both the countries should put in place a proper and strong mechanism to resolve trade related issues bilaterally so that they do not have to file complaints in the WTO.
---
These discussions assume significance as Prime Minister Narendra Modi is on a three-day visit to the US from June 21-24 at the invitation of US President Joe Biden and First Lady Jill Biden.
---
According to MoE officials, the two sides acknowledged the importance of engagement with the private sector to align the education sector with the needs of the job market.
---
Addressing the media after bilateral talks with Modi, Biden said India and the US were collaborating in nearly every human endeavour in delivering progress across the board.
---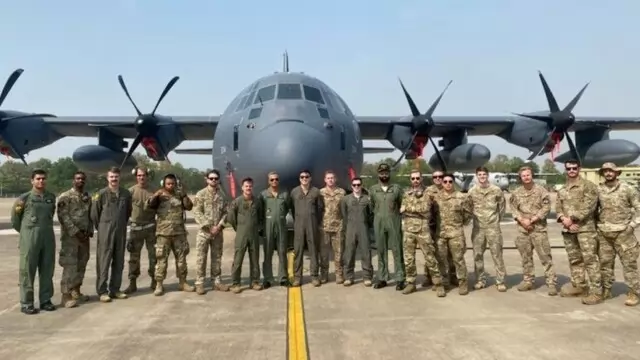 According to IAF Group Captain Neeraj Jhamb, a total of 24 fighter aircrafts, eight transport planes and two force multipliers from both air forces participated in the event that started on April 10.
---