After seeing her go out on a couple of dates with Aravind, Vara Prasad complained to the police, who in turn counselled the couple, but it was in vain
---
Though there has been a sobering effect on khap panchayats in recent years, killings in the name of honour continue in India. The Indian Penal Code and Code of Criminal Procedure sections are insufficient to deal with these...
---
A panel of three doctors on Thursday performed the autopsy of the two Dalit girls who were found dead in a field in Uttar Pradesh's Unnao district
---
Nagaraju and his wife were in love with each other for a long and they got married in January this year against the wishes of the woman's family members, police said.
---
Information about the incident was received at the Dwarka Sector-23 police station around 9 pm
---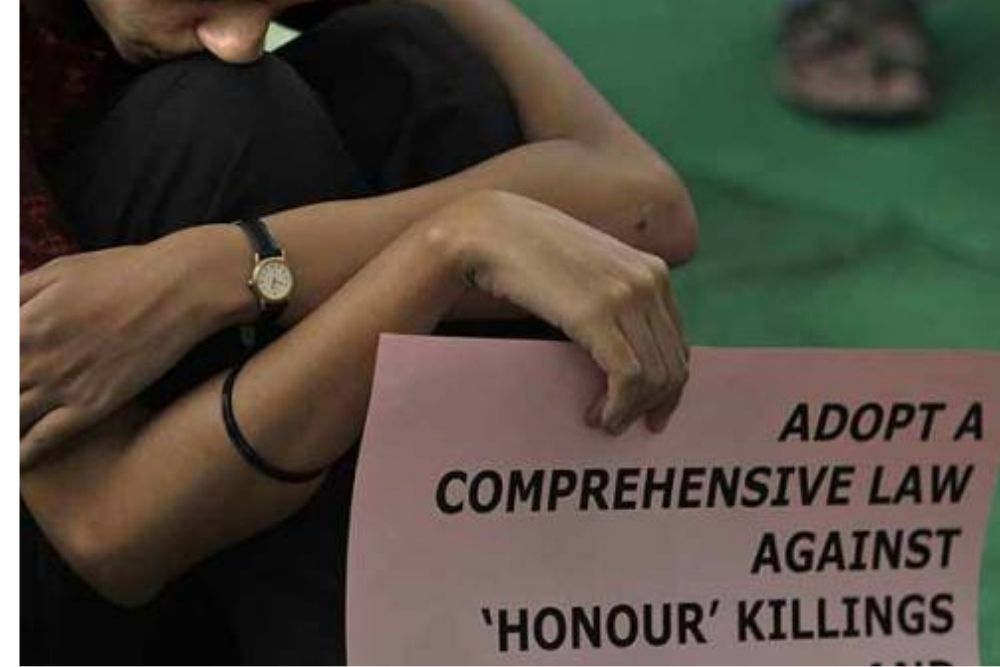 Neeraj had married in November, but the brother of the woman was allegedly unhappy over the marriage and stabbed him to death
---
"Un-constitutional statements made by legislators and the inability of the State machinery to rein in anti-social groups have encouraged such incidents," they have stated.
---
Fouzia Azeem, better known as Qandeel was strangled to death at her home in Multan, Punjab province, on July 15, 2016.
---