Prime Minister Narendra Modi earlier outside the Parliament said there is an atmosphere of festivity and enthusiasm, and the country has been filled with renewed self-confidence.
---
Jammu and Kashmir: Eid prayers have not been offered at the Srinagar's Eidgah for the last three years as authorities were apprehensive of law-and-order problems.
---
The pair of jeans was pulled from a sunken trunk at an 1857 shipwreck off the coast of North Carolina.
---
On Sunday, Prime Minister Narendra Modi left for India after concluding his first-ever visit to Egypt where he held talks with President Abdel Fattah El-Sisi and was conferred with the Arab country's highest honour 'Order of...
---
The management of the 14th-century mosque—Jamia Masjid Srinagar also urged men and women not to sit together inside its lawns.
---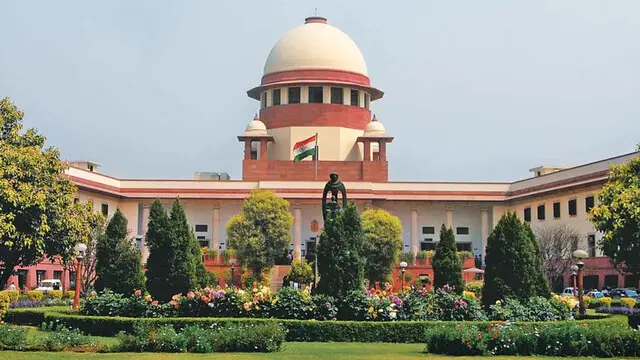 Supreme Court said the women IAF officers, if found eligible by the IAF for grant of permanent commission, will be entitled to grant of one-time pensionary benefit from the date when they would have completed 20 years in...
---
On Monday, Lok Sabha Speaker Om hosted representatives of various particularly vulnerable tribal groups in the historic Central Hall of the old Parliament House and said the modern world has much to learn from them.
---
As many as 6,000 people applied for the four jobs on Goudier Island in Port Lockroy and among them, four women, Clare Ballantyne, Mairi Hilton, Natalie Corbett and Lucy Bruzzone, will form a team to run the historic...
---