According to the Met office, the observatories at Narela and Pitampura recorded 45 degrees Celsius, Ayanagar and Ridge reported 44 degrees Celsius and Palam recorded 43.8 degrees Celsius
---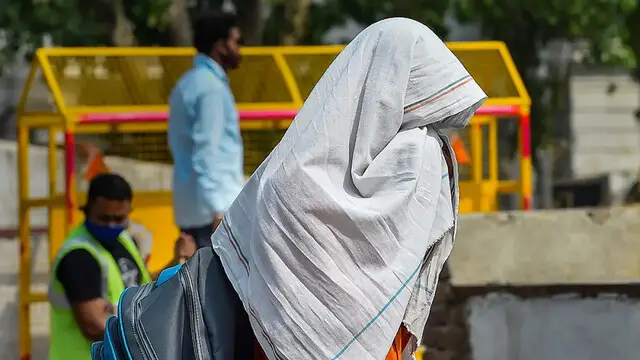 The Safdarjung Observatory, Delhi's base station, recorded a maximum temperature of 44.2*C, highest so far this season.
---
Delhi recorded a maximum temperature of 40 degrees Celsius on Monday, a notch above normal for this time of the year, with a fresh spell of heatwave expected to sweep the national capital starting May 11.
---
Najafgarh and Mungeshpur recorded the maximum temperature of 49*C, whereas city base station of Safdarjung recorded 46*C.
---
The maximum temperature in Delhi is likely to hover around the 40-degree mark on Wednesday and start increasing thereafter as moisture-carrying easterly winds make way for hot and dry westerlies.
---
Cloudy skies and thunder may provide some relief from the intense heat in the upcoming week.
---