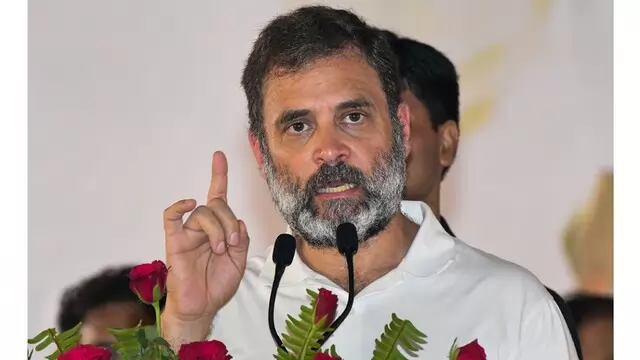 On Tuesday, Congress leader Rahul Gandhi will visit violence-hit Manipur from June 29-30 and meet people in relief camps and interact with civil society members, party general secretary K C Venugopal said. 
---
The Madras High Court on Wednesday rejected the pleas filed by deposed AIADMK leader O Panneerselvam and his aides against the party's July 11 general council resolutions, paving the way for interim chief K Palaniswami's...
---
On Wednesday, BJP national general secretary B L Santhosh instructed the Jammu and Kashmir unit to prepare for assembly elections.
---
On Saturday, Chhattisgarh Congress chief Mohan Markam said he will follow state unit in-charge Kumari Selja's instructions but had not made a fresh appointment of general secretary as sought by her till late in the evening. 
---
In Jammu on Tuesday, BJP general secretary Tarun Chugh said Rahul Gandhi and his sister Priyanka were able to enjoy the snowfall because of PM Modi's zero-tolerance policy.
---
A senior vice-president, five vice-presidents, and 14 general secretaries were elected by the Congress on Wednesday as members of the Goa Pradesh Congress Committee.
---
JUTA general secretary Partha Pratim Roy told PTI on Thursday any delay in appointing the new VC will prolong uncertainty and affect the institute's academic calendar as admission to the new under graduate courses will begin...
---
In the run-up to the municipal elections in Delhi, BJP chief JP Nadda, Union ministers, and chief ministers of state-run parties will attend 14 road shows. 
---