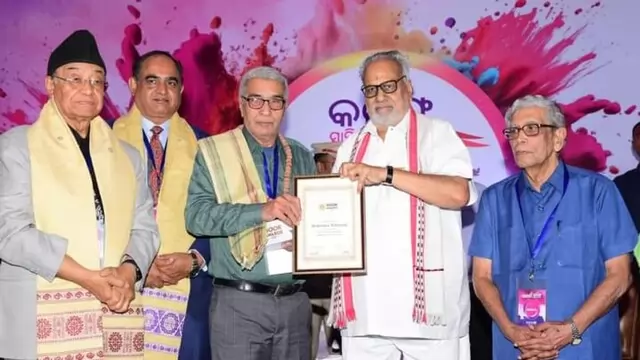 The KLF 2023 brought together scores of writers, thinkers, and poets who, in their ideological differences, underscored a diversity in thought and artistic practice. There was no dearth of advice for young writers at the...
---
Earlier, we Indians had to translate into English to reach the West. But now it's people from the West who are attracted to Hindi literature and are translating our works, says Gulzar
---
The important role Hindi always played has finally begun to get its recognition after nearly 150 years. The world's mirror has moved towards Hindi earlier as well but has halted for the first time.
---
The Odisha-based literature festival will see some stalwarts in the field honoured for their body of work and passion for good literature.
---
From the most benign to the most destructive, Lord Shiva remains a mystery who defies definition. Attempts to appropriate him may not succeed.
---
A mature civilisation must ensure that writers are not prosecuted or hounded for their words
---
Let us hope that with the stamp of the Booker Prize on Geetanjali Shree's novel, it will be more present in the storefront of book-sellers. And after it, other books translated from the bhashas
---
Just below the enlightened portals of the Hindi literary world is the darkness of the Hindi public sphere and the Hindi publishing world
---