Food Freedom is a program created to help individuals cope with the looming food shortage. The program was developed by specialists and comprised three guidebooks that educate people on how to produce their food.
---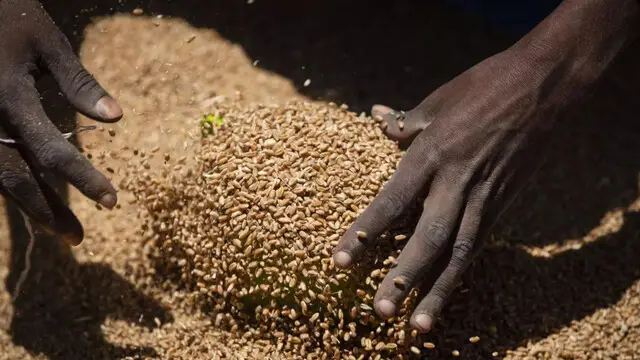 Russia and Ukraine are responsible for nearly a third of world's wheat production, the conflict between the two nations has consequently caused a disruption and worsened shortages in developing countries.
---
Every year on June 7, World Food Safety Day is observed to increase awareness and urge people to take actions to avoid, recognise, and manage foodborne dangers. Also, it helps in creating awareness in people about food...
---
World Bank has asked cash-strapped Sri Lanka to begin debt restructuring talks with its creditors, including China, before it can hope of getting the bailout package.
---
Sri Lanka's army established its Green Agriculture Steering Committee (GASC) to supplement and promote the food security programme in the country facing worst economic crisis.
---
Sri Lanka: A crippling shortage of foreign reserves has led to long queues for fuel, cooking gas, and other essentials while power cuts and soaring food prices heaped misery on the people in the island nation.
---
Sri Lanka is facing the worst economic crisis since independence in 1948 which has led to an acute shortage of essential items like food, medicine, cooking gas and fuel across the island nation.
---
Shanghai announced more than 21,000 new local cases on Friday, of which only 824 had symptoms. Total cases in the outbreak that began last month in Shanghai have soared past the 100,000 mark
---