Fighting cultural erasure and gender-based discrimination, Adivasi women lead lives of triple jeopardy
---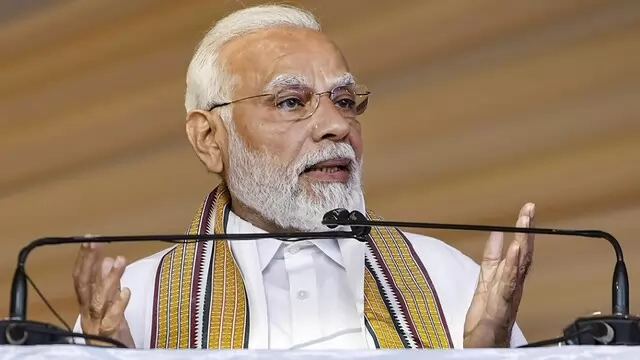 Murmu on Tuesday said the country has a government that is "stable, fearless, decisive", giving thrust to 'virasat' (heritage) as well as 'vikas' (development), and working for all classes without any discrimination.
---
In a statement issued here, Naqvi said that the "treacherous traders of votes" are responsible for economic, educational, and social backwardness of some sections of the Muslim community. He said that such people have now...
---
The gendered assumptions of femininity and masculinity often directly impact the ability of girls and women to play in India. For instance, young girls in India are often discouraged from strength- or muscle-training and...
---
Late last year, Azerbaijanis claiming to be environmental activists began blocking a winding road known as the Lachin Corridor that forms the only land connection between Armenia and Nagorno-Karabakh.
---
Taking a strict stance against leaks in his email, Twitter CEO Elon Musk said that while 'occasional slip-ups' could be pardoned, but 'sending detailed info to the media ... will receive the response it deserves.'
---
In a statement on Sunday, BJP leader Prakash Javadekar denied that non-BJP states are discriminated against in fund allocation, saying that opponents of Prime Minister Narendra Modi are "creating a bleak picture".
---
A banana was thrown at Richarlison as he celebrated scoring a 19th-minute goal in Brazil's 5-1 win against Tunisia.
---