In Geneva and Bern, Russia has dozens of spies disguised as diplomats, the country's main intelligence agency reports, making it a hotbed of Russian espionage activity.
---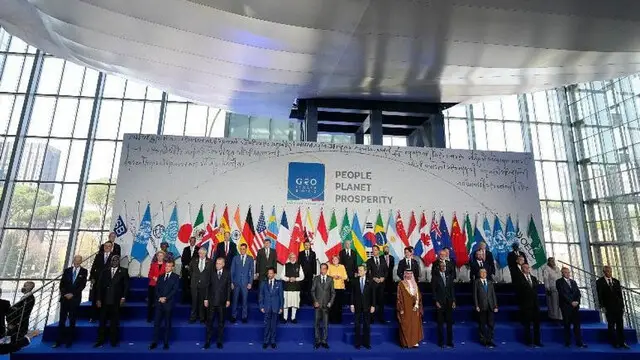 While Johnson's departure is unlikely to dent U.S. and European efforts to promote a tough line on Russia among other G-20 members, it will almost certainly be seen as a sign of weakness by China and Russia, both of which...
---
Kwatra would succeed Harsh Vardhan Shringla, who is retiring at the end of this month.
---
Ambassadors and other diplomats of 11 countries, including some G20 member nations, visited Asita East early morning and went on a nature trail and birdwatching tour along the floodplain, spotting more than 30 species of...
---
Prime Minister Narendra Modi, who is in Germany on a two-day visit from Sunday for the summit of the G7, met von der Leyen on the sidelines of the G7 Summit at Schloss Elmau, the picturesque venue of the summit in southern...
---
Israel's Foreign Ministry said it would host the four top diplomats on Sunday and Monday, with additional details to be provided later.
---
China's government has removed a Chinese consul general and five of his staff following the assault on a Hong Kong pro-democracy protester at the Chinese consulate in Manchester, Britain's foreign secretary said Thursday.
---
The monarch's age, COVID-19 diagnosis and a health scare last year have caused worry among officials and the public. 
---