Surprisingly, while the US intelligence community could predict the Chinese nuclear programme with some accuracy, it totally failed to detect India's 1974 Pokhran-1 and 1998 Pokhran-2 nuclear tests. Senator Richard Shelby...
---
The European Parliament in its resolution further called upon the European Union (EU) members to prepare and execute the ninth round of sanctions on Russia. The resolution also covers Russian mercenaries and militias.
---
The US Embassy in Pakistan has been using 'Azad Jammu and Kashmir' to refer to Pakistan Occupied Jammu and Kashmir on Twitter lately.
---
Prime Minister Narendra Modi will visit the United States next month. President Joe Biden and First Lady Jill Biden will host him for state dinner on June 22.
---
Prime Minister Narendra Modi was denied a visa during 2005-14 by the United States over his alleged involvement in the 2002 Gujarat Riots. The US government has now said the immunity to Saudi Crown Prince Mohammad bin Salman...
---
The Venezuelan government defended the detention of United States citizens, rejecting an earlier statement from the Department of State marking the two-year confinement of a Marine veteran.
---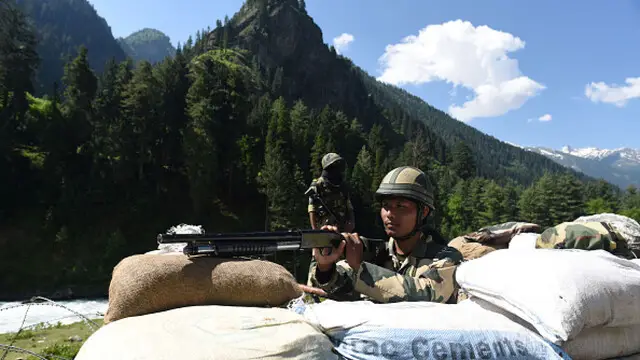 The United States sees provocations by China along the Line of Actual Control (LAC), said Assistant Secretary of State for South and Central Asia Donald Lu.
---
India believes Pakistan used F-16 fighters in retaliatory raids in 2019 after Indian air strikes on terrorist camp in Pakistan's Balakot.
---