It has been reported that Moscow's forces launched exploding drones before dawn, killing seven people in or near a student dormitory near Kyiv. Ukrainian media also showed charred apartments and flames billowing on several...
---
Ukraine War: The missile was one of what Ukrainian authorities said were 16 that got through air defences among the 76 missiles fired on Friday in the latest Russian attack.
---
Manipur landslide: Twenty-nine Army personnel and 20 civilians were among the deceased in the worst natural disaster that hit the north-eastern state and 18 others were left injured.
---
According to a state crime scene report obtained Monday by The Associated Press, the soldiers opened fire on a pickup truck in the violent northern border city of Nuevo Laredo after the pickup truck failed to obey their...
---
The cause of the firing is not yet known, they said, adding that the situation in the area is tense and some agitated people pelted stones at the camp.
---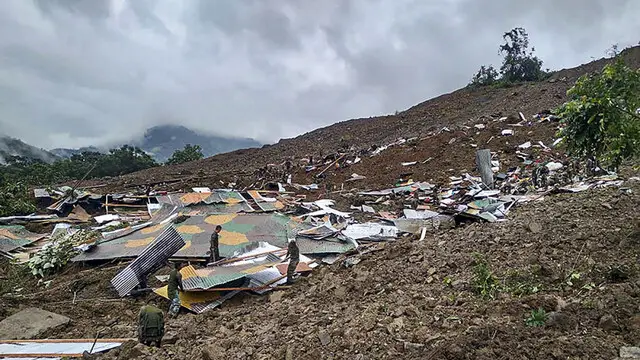 The bodies were yet to be identified, even as 20 people, including three army personnel and 17 civilians, were accounted missing till Sunday, they said.
---
Adhir Ranjan Chowdhury also mentioned a recent incident from Jammu's Rajouri town, where two civilians were shot dead and a third was injured on Friday morning near the gate of an Army facility.
---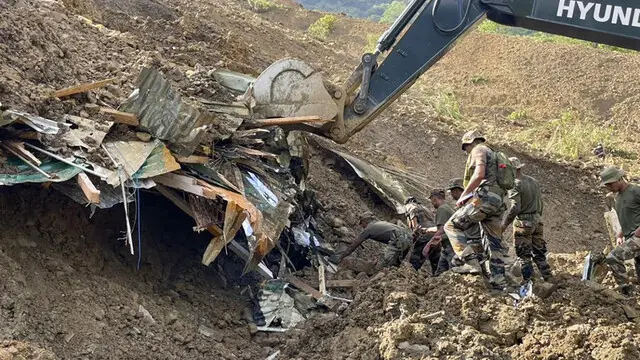 Manipur Landslide: The officials said the bodies of 42 people have been found so far from under the debris, while 20 people are still missing with heavy rains and fresh landslides impeding the search operations.
---