A man in Gujarat was given a death sentence for raping and killing a two-year-old child in February 2023. The court has also asked the state government to pay Rs 10 lakh to the kin of the victim.
---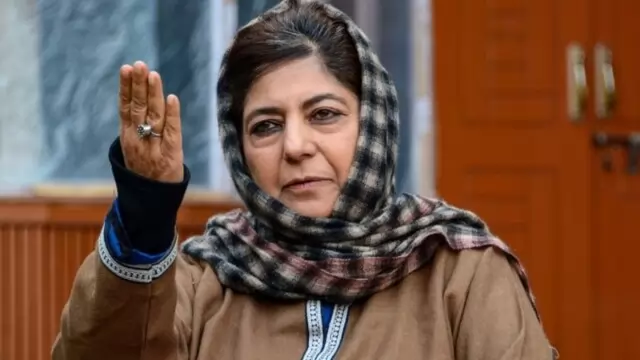 Mehbooba visited the family of the woman in Soibugh in Budgam district of central Kashmir and expressed her condolences.
---
If their rights are being violated only because of their gender, then it is the duty of the state to protect them, says Nirbhaya's lawyer Seema Kushwaha.
---
A video that went viral earlier this month showed tribal women being paraded naked and groped by a mob in Manipur. The incident took place on May 4.
---
Delhi Chief Minister Arvind Kejriwal said the accused in this case may be associated with highly-placed politicians, but all of us together should make an effort to ensure that they get the harshest punishment.
---
Iran is one of the world's top executioners and typically executes prisoners by hanging. Majidreza Rahnavard's hanging comes just four days after the regime executed the first detained protester, Mohsen Shekari.
---
The central government told the Supreme Court that it was considering constituting a committee of experts to examine the hanging of death row convicts and deliberations were on.
---
The execution comes as other detainees also face the possibility of the death penalty for their involvement in the protests, which began in mid-September, first as an outcry against Iran's morality police.
---