Bollywood actress and former beauty queen Sushmita Sen has slammed the paparazzi culture and posted a note written by Huma Tanweer about "privacy" being a "myth".
---
Rakul Preet Singh, who is soon going to be seen in 'Doctor G', speaks in a BTS video about how she had never held a newborn baby in her hands before she went for filming the movie.
---
With back-to-back successful hits, Udit Arora is proving to be OTT's new blue-eyed boy. The actor opens up about working in shows like 'Crash Course' and 'Jamtara'.
---
Bollywood's fate in 2022 underlines the fact that none of the big stars can get away with bad movies anymore. Hope the film industry has learnt this lesson that the audiences sought to convey to it in unambiguous manner...
---
Vicky Kaushal, Katrina Kaif and Sham Kaushal posted emotional yet fun wishes on Sunny Kaushal's birthday.
---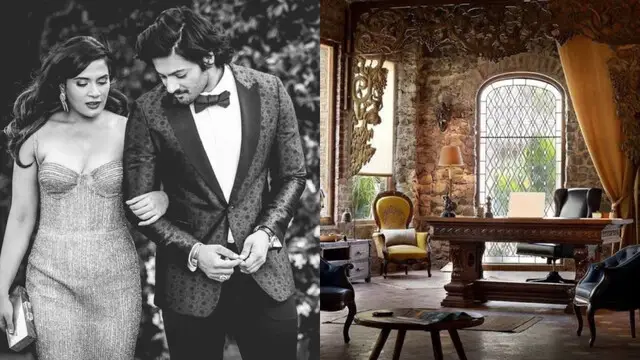 The couple, who have been dating for several years now, initially planned to marry in April 2020 but due to Covid-19 restrictions, their wedding got postponed twice.
---
Aeronautical Enginner Turned Miss India will be seen in National award winning director Madhur Bhandarkar's India lockdown had it's trailer launch on yesterday and film has created a strong buzz across the media and...
---
Ali Abbas Zafar and his wife Alicia have become parents to a baby girl, whom they have named Alija Zehra Zafar.
---