The morning attack on Mission Support Site Conoco came as Iran and its allies in the region marked the third anniversary of the killing of Iran's leading general and chief of the powerful Quds force, Qassem Soleimani, in a...
---
Iran had threatened to take "punitive action" earlier over Greek involvement in the US seizure of an Iranian oil tanker in Greek waters.
---
Scholz told participants at the annual Munich Security Conference on Saturday that talks have come a long way over the past 10 months and "all elements for a conclusion of the negotiations are on the table."
---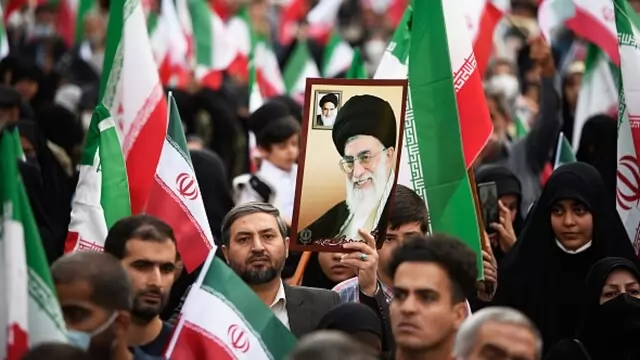 The Iranian regime stays strong despite international condemnation. Iran has not yet reached the tipping edge and, for now, more brutal attacks against protesters are on the cards.
---
No injuries were reported in the attack, which marked a significant escalation between the US and Iran. Hostility between the longtime foes has often played out in Iraq, whose government is allied with both countries.
---
European nations had tried to bring the United States back into the nuclear accord, but their efforts to resume formal talks on the 2015 JCPOA deal were in vain because of both the countries' governments.
---
Mumbai-based Tibalji Petrochem has been sanctioned for facilitating sale of Iranian petro-chemical products from a sanctioned entity to China.
---
With US sanctions still strangling the economy, record-breaking inflation has hit ordinary Iranians where it hurts most.
---