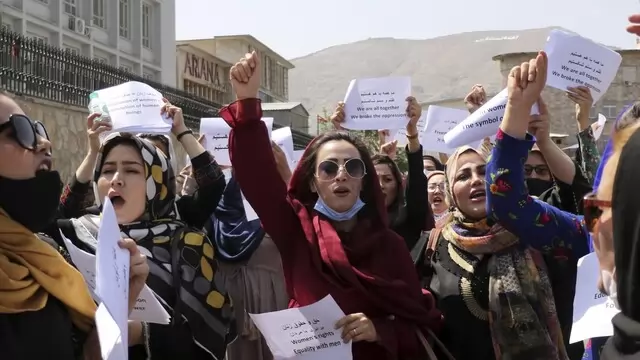 The highest-ranking woman in the United Nations arrived in Kabul on Tuesday at the head of a delegation promoting the rights of women and girls
---
The changes in the political landscape last year had thrown Women's cricket in danger and uncertainty but the Afghanistan Government and ICC now have an agreement in principle to resume Women's cricket in Afghanistan.
---
Monday's quake happened in the same area as a powerful quake last month in eastern Afghanistan, igniting yet another crisis for the struggling country and further underscoring the Taliban's limited capabilities and...
---
A number of girls and women who once played a variety of sports told AP they have been intimidated by the Taliban with visits and phone calls warning them not to engage in their sports. The Taliban have banned women's and...
---
A top drug lord charged with providing weapons and manpower to the Taliban named Bashir Noorzai was released and exchanged with US national Mark Frerichs, held captive in Afghanistan since 2020.
---
In a message issued ahead of Eid-ul-Azha, the reclusive Taliban chief also called on other countries not to interfere in Afghanistan's internal matters
---
The move had sparked international outrage, including from Muslim nations, who deemed it against Islam, besides the G7 group of nations, who tagged it as a 'crime against humanity.'
---
The earthquake was Afghanistan's deadliest in two decades, and officials said the toll could rise.
---