The statue, nearly 45 km from Udaipur city, has been constructed by Tat Padam Sansthan.
---
While Jawaharlal Nehru wanted to deal with colonial statues without triggering diplomatic tension, his opponents thought otherwise
---
Can public art in India, depicting admirable women from history and mythology, shed the male gaze?
---
Perhaps beyond the political dividends that the sculptures hope to bear, the statue building spree is rooted in an assertion of power and dominance.
---
In a contest of sorts, some recent announcements around statues show how each one is being built to be bigger than the other
---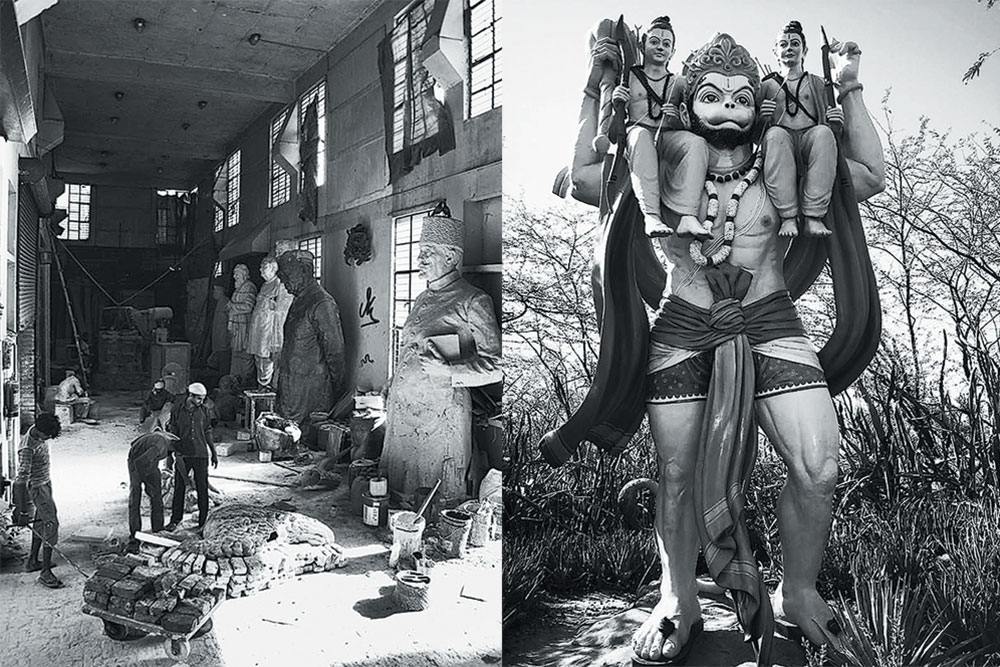 An exclusive extract from Kajri Jain's book, 'Gods In The Time Of Democracy'
---
Statues have long been part of campus politics around the world. In recent times though they have become the centre of ideological battles with ramifications beyond the campus. 
---
Far from being about 'art for art's sake', statues are instrument for revival of memory, or construction of new ones.
---