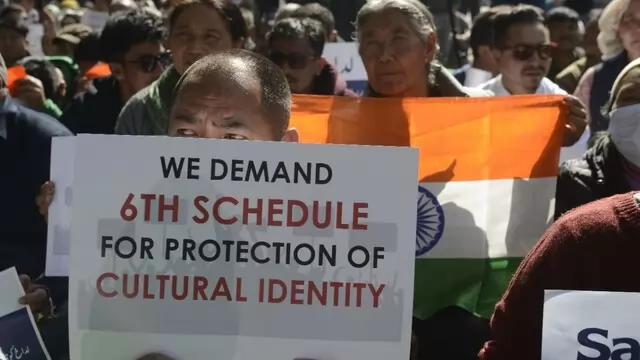 When Article 370 was abrogated, there were concerns and confusion in Kargil but celebrations in Leh. But people of Leh also realised soon that they needed some safeguards. Thus emerged the demand for Ladakh's inclusion in...
---
The current Ladakhi political standoff is in conflict with the Bharatiya Janata Party's (BJP) ideology of 'one country, one nation, and one law' based on the principle of equality, says author and former diplomat...
---
Jammu and Kashmir: Earlier, Congress came in support of the restoration of the statehood to Jammu and Kashmir and pitched for Article 371 like guarantees for J&K.
---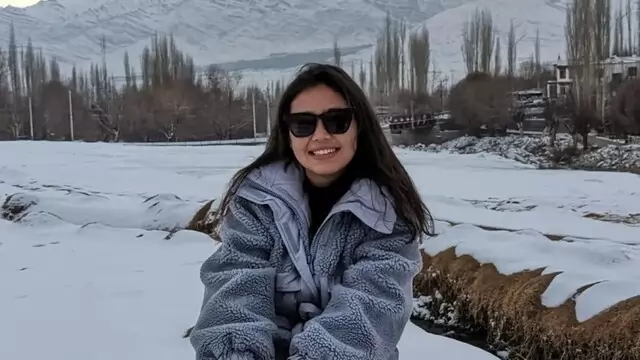 Ladakhi rapper Miss Ladoll produced a video to support the movement of Ladakhi icon Sonam Wangchuk. She tells Outlook that the video is her little contribution to Wangchuk's struggle for the betterment of Ladakh.
---
Identity politics, separate statehood demand, non-development, and corruption are the key issues dominating the upcoming elections in the North-eastern states of Nagaland, Tripura, and Meghalaya.
---
Ladakhi icon Sonam Wangchuk said the government initially gave indications that Ladakh will be brought under Sixth Schedule but nothing has happened so far. This had led to protests at times. He also made an appeal to Prime...
---
Ladakhi icon Sonam Wangchuk has sharpened his stance over the demands of legislature and constitutional safeguards for Ladakh in recent months.
---
Congress leader Jairam Ramesh has said that the party is of the view that the bill brought and passed on August 5, 2019 and was not done in a democratic way.
---