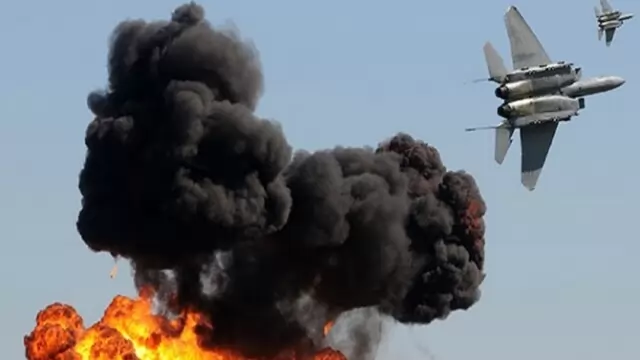 Six rockets were fired in two batches from Syria into Israel. Earlier, dozens of rockets were fired into Israel from Lebanon and Hamas-controlled Gaza Strip.
---
In recent weeks, 14 people have died in Palestinian attacks. Twenty-six Palestinians have also been killed and over 150 were injured in clashes at Al-Aqsa mosque.
---
The airstrikes appear to be a response to the firing of a rocket by Palestinian militants toward southern Israel Saturday evening. Israeli air defences intercepted the rocket.
---
Russian rockets struck the city of Lviv while President Joe Biden visited neighbouring Poland.
---
The strike late Saturday destroyed three buildings in a residential quarter of the town of Chasiv Yar, inhabited mostly by people who work in nearby factories. 
---