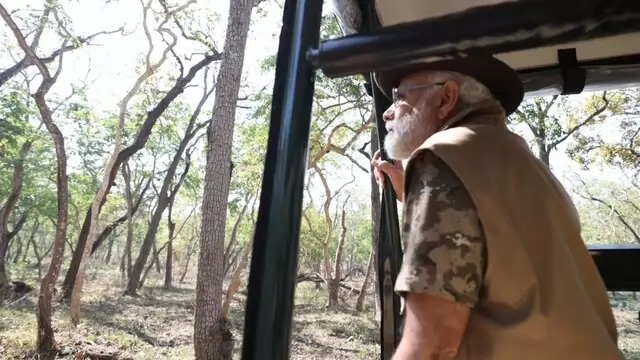 Donning a speckled safari clothing and hat, the prime minister took a jungle "safari" today at the Bandipur Tiger Reserve in poll-bound Karnataka, as part of programmes to commemorate 50 years of 'Project Tiger'.
---
In poll-bound Karnataka, Prime Minister Narendra Modi on Sunday tore into the Congress and its leader Rahul Gandhi, charging the opposition party and its allies with being busy digging my grave, and lashed out at the Wayanad...
---
Prime Minister Narendra Modi said on Saturday that the development of Karnataka has been a top priority of the ruling BJP whereas previous dispensations used to divert its money outside the state. He also said his government...
---