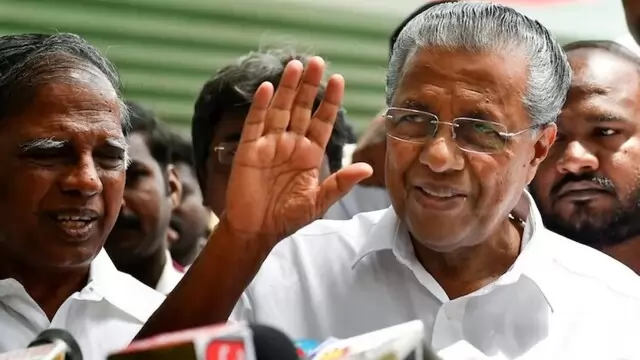 On Sunday, Kerala Chief Minister and CPI(M) leader Pinarayi Vijayan greeted Xi Jinping on his re-election as the President of China.
---
Bengali Filmmaker and Padma Shri awardee Tarun Majumdar was famous for launching a number of legendary film actors and actresses like Moushumi Chatterjee, Late Tapas Paul, Debasree Roy and Sandhya Roy.
---
Iran has said the suspect was a Marxist who visited two French spies before the May 1 International Workers' Day, as part of a plot to 'create unrest among workers'.
---
According to the ruling CPI(M), those involved in active politics are ineligible to oversee temple affairs.
---