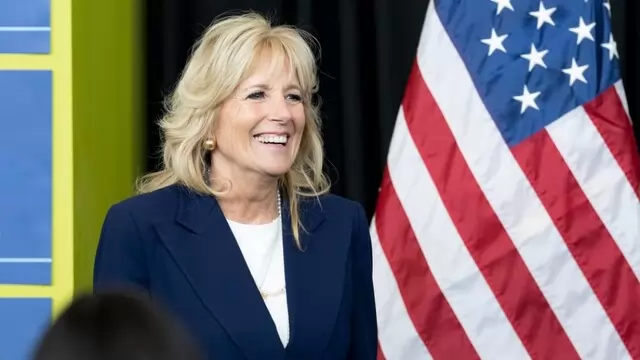 No President of the United States has ever attended the coronation of a British monarch. The then-President Dwight Eisenhower had sent a delegation under a diplomatic envoy to attend late Queen Elizabeth II's coronation in...
---
The Secret Service declined to give specifics on their decision, prompting concerns about discrimination against American-Muslims.
---
US Vice President Kamala Harris joined President Joe Biden as his running mate for his 2024 reelection bid, urging Americans to come together to fight for democracy and make progress. Harris highlighted the challenges to...
---
On Thursday, President Biden signed an executive order sanctioning those involved in the violence that has left hundreds dead and thrown Sudan into chaos.
---
Vice President Kamala Harris will be President Joe Biden's running mate. Donald Trump remains the main opponent as of now.
---
While it is very common and almost a norm for a sitting president to seek reelection, Joe Biden's case is complicated by concerns over his age and low approval ratings and grim poll results.
---
Following the end of pandemic-era restrictions, the Biden administration has requested 1,500 troops for the U.S.-Mexico border. 
---
India-US Commercial Dialogue focuses on cooperation in standards, ease of doing business, travel and tourism, and other important issues of commercial significance
---