Outgoing Karnataka Chief Minister Basavaraj Bommai of the ruling Bharatiya Janata Party (BJP) has conceded defeat for the party.
---
Early reports from counting centres, collated by PTI showed the BJP was ahead in 15 seats, while the Congress appeared headed for a distant second spot in the three-way contest precipitated by the entry of the AAP into the...
---
Data available on Election Commission's website suggested that the Aam Aadmi Party (AAP) was leading in 39 seats. The SAD and the Congress were ahead in five seats each, while the BJP and the BSP were leading in one seat...
---
The Conrad Sangma-led National People's Party (NPP) has emerged as the single-largest party in Meghalaya but has fallen short of the majority mark of 31. The Bharatiya Janata Party (BJP) secured majority in Tripura and...
---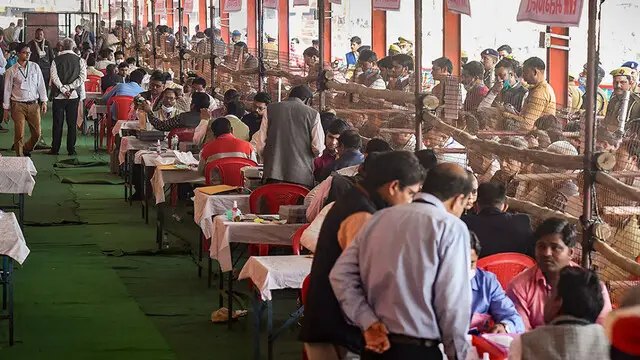 The Akhilesh Yadav led SP claimed that the initial trends, which showed the BJP leading in majority of the 403 seats in the state, only 'created a perception' that the saffron party was winning.
---
Low home loan rates and steadily increasing homeownership sentiment helped maintain gains and momentum in residential real estate
---