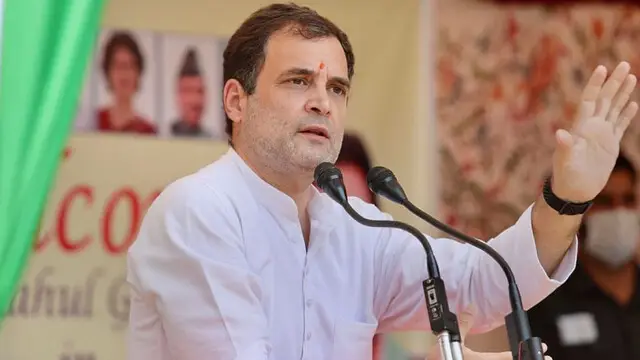 Rahul Gandhi said the PM's 'mastery' in 'entire distraction science' can't hide  disasters such as an all-time high unemployment rate, a 30-year high wholesale price index, and devaluation of LIC by $17 billion.
---
The CBI has stumbled upon two payments of over Rs 68.8 crore and Rs 292 crore to arrested ABIL chairman Avinash Bhosale's companies made by Radius Developers
---
The CBI suspects that their companies were used to channel alleged illicit money in the Yes Bank-DHFL loan case
---
The CBI has booked Dewan Housing Finance Ltd, its former CMD Kapil Wadhawan, director Dheeraj Wadhawan and others for bank fraud of Rs 34,615 crore
---
"In the present case as well, the applicant/accused persons -- Kapil Rajesh Wadhawan and Dheeraj Rajesh Wadhawan -- were not arrested during the investigation. A supplementary charge sheet was filed against them without...
---
Kapoor also told the ED that he was told by the then petroleum minister Murli Deora that the refusal to buy the M F Husain painting will not only prevent him from building a relationship with the Gandhi family but also...
---
The Union Bank of India had approached the Central Bureau of Investigation with its complaint that the non-banking finance company DHFL disbursed loans worth over Rs 14,000 crore as 'Project Finance' which were shown as...
---
The agency has sought the nod of the state government under Section 17 (A) of the Prevention of Corruption Act which mandates prior sanction from the competent government before initiating any investigation against a...
---