Bihar: Despite ruling himself out of the race for prime ministership, JD(U) chief Nitish Kumar has been trying to forge opposition unity which, he believes, can defeat the BJP in 2024 Lok Sabha elections.
---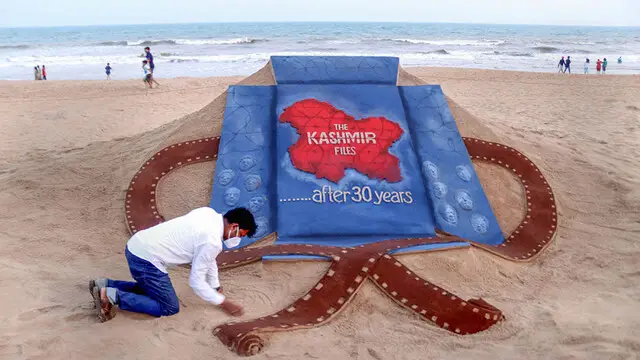 Amidst the show of solidarity by BJP leaders and moviegoers for The Kashmir Files, a section of politicians and netizens are urging citizens to take an educated stance that is balanced and non-communal
---
Elections 2022: CPI(M) alleged with intensified communal polarisation, control over large sections of media and immense money power, the BJP retained government in Uttar Pradesh.
---
Literature coming out of the state once celebrated communal harmony, but current political developments have exacerbated the paradox and dilemma of Hindi literati
---
Former Jammu and Kashmir Chief Minister Omar Abdullah, while commenting on 'The Kashmir Files' said: 'I am afraid that the hatred which is being created against Kashmiri Muslims today, God forbid, our children studying...
---
Samajwadi Party chief Akhilesh Yadav said the Dalits and the backward castes had become angry with the party in the last few years but now they are back with them.
---
The applications were submitted in the court of Jyoti Singh as part of a suit filed in the name of deity Sri Krishna Virajman and Lucknow-resident Manish Yadav, who claims to be a descendant of Lord Krishna, in 2020 for...
---
Tripura government told the Supreme Court that 'Public Spirited Citizens' seeking an independent probe into the Tripura Communal riots are themselves unclean.
---