The Haryana government has decided to build a dam over the Yamuna at Hathni Kund in the state's Yamunanagar district.
---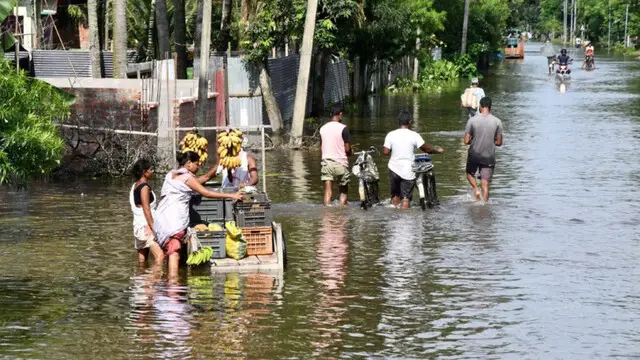 The authorities are running 295 relief camps and distribution centres in 16 districts, where 1,35,166 people, including 40,920 children, have taken shelter. The administration has distributed 596.39 quintals of rice, dal and...
---
Assam is witnessing floods and landslides for the last six days, leaving behind a huge trail of destruction everywhere.
---
The development comes days after the Centre directed to stop the project, citing the lack of consent from other states.
---
National Disaster Response Force were rushed from Bhubaneswar to Silchar to carry out rescue operations as the flood situation in Karimganj and Cachar districts worsened due to the rising waters of Barak and Kushiyara rivers...
---
The Jammu and Kashmir Administrative Council has approved a Rs 1,600 crore project for flood management of areas along the river Jhelum.
---