Brazil is currently under a six-month animal health emergency over bird flu cases. Around 50 cases have been confirmed so far, according to the government. In photos, doctors and zookeepers are seen taking samples and...
---
The Jharkhand government is on alert after bird flu cases were reported in a government-run poultry farm in Bokaro district, the official said on Tuesday.
---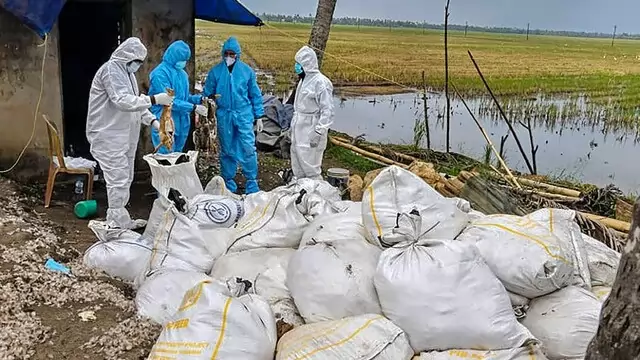 Those at risk of the infection should get in touch with the nearest health center or a doctor on noticing any of these symptoms or if they have respiratory problems, the release said.
---
In the United States, the bird flu since 2021 has killed millions of commercially-raised chickens, turkeys, ducks and geese, and has killed thousands of wild birds. Many virologists are concerned this virus could spill over...
---
The presence of H5N1 variant, which has an additional proliferative capacity, was confirmed among the poultry in the local farm managed by the district panchayat here on Wednesday, the sources said.
---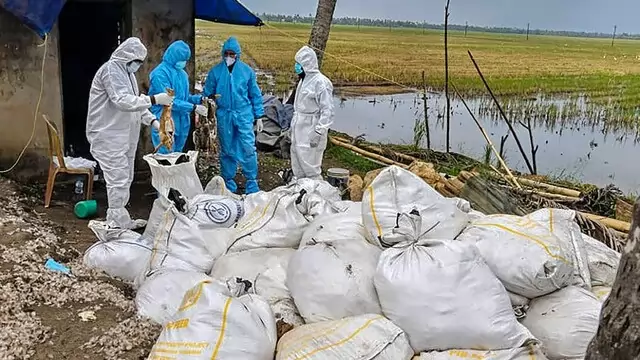 A total of 6,017 birds, mostly ducks, were killed on Saturday in the Vechur, Neendoor and Arpookara panchayats of the district, a release from the district administration said.
---
H5N1, a type of avian influenza virus, was confirmed among a protein-rich breed of chicken, 'Kadaknath', at the farm in the Lohanchal where 800 birds died and 103 had to be culled, an official said.
---
The Collector also said that if any unusual death of chicken, duck, or other domestic birds is noticed in 19 local bodies within a radius of 10 km from the epicentre of the disease, it should be reported to the nearest...
---