Union Minister Yadav said with the construction of the ESIC building in Panchkula, the administrative work of people registered with the ESIC in the North Zone would be better managed. He said that after the establishment of...
---
The campaign is structured on a "whole of society" approach for wetlands conservation, enabling affirmative action at all levels and involving all strata of the society, a senior official from the Union ministry said.
---
Andhra Pradesh Chief Minister Y S Jagan Mohan Reddy arrived in Delhi on Tuesday and is expected to meet Prime Minister Narendra Modi
---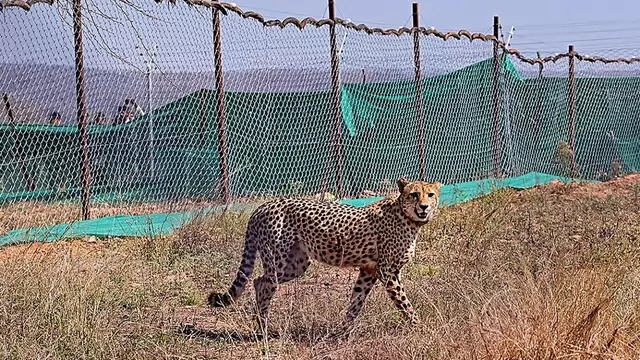 Twelve cheetahs arrived in Madhya Pradesh from South Africa on Saturday and were released into the quarantine enclosures at the Kuno National Park (KNP) in Sheopur district.
---
This is an opportunity for both the countries to discuss the challenges and solutions related to climate change, marine litter, air pollution and sustainable transport and technologies to help pave the way towards a green,...
---
The 15th Conference of Parties (COP) to the Convention on Biological Diversity (CBD) ended on a high note with nearly 200 countries, including India, adopting a historic deal to preserve nature and reverse damage to...
---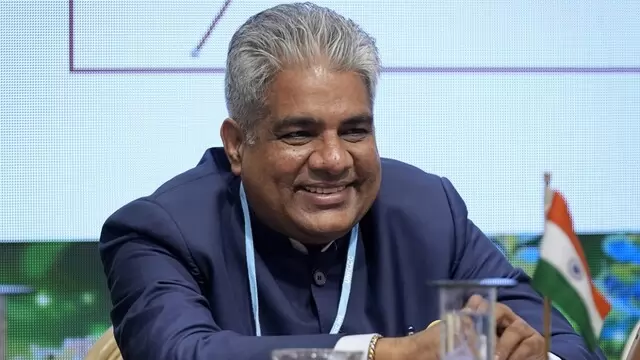 India and South Africa had in January signed an MoU to transport cheetahs from the African country and reintroduce them in Kuno. A majority of the world's 7,000 cheetahs live in South Africa, Namibia and Botswana. Namibia...
---
India has about 27 per cent of its area under conservation and can comfortably reach the target of protecting 30 per cent of land and water by 2030, according to a senior delegate negotiating for the country at the COP15...
---