Security was heightened ahead of Thursday night's opening Women's World Cup game after a gunman killed two people at a downtown construction site in Auckland, roughly 12 hours ahead of co-host New Zealand's match...
---
Authorities declared a state of emergency for the Auckland region and the nation's new Prime Minister, Chris Hipkins, flew to the city on a military plane to assess the damage. Hipkins was sworn in to the top job on...
---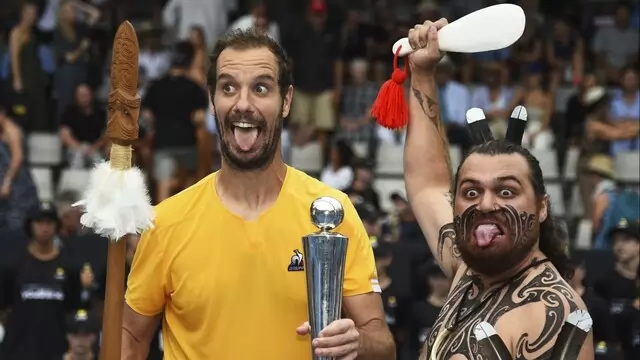 The 36-year-old Gasquet has just begun his 20th year on tour and came into his first Auckland final as a substantial underdog to 12th-ranked Norrie.
---
As per media reports, the shooting in Auckland happened near hotels where Team Norway and other soccer teams participating in the Women's World Cup have been staying.
---
The deceased, identified as Saurin Nayankumar Patel, 28, and Anshul Shah, 31, spent only 30 minutes at the beach in North Island last week before tragedy struck, the report said.
---
Gauff had made it to her first Grand Slam final in Paris in 2022 but lost to Iga Swiatek.
---
Cyclone Gabrielle was already affecting the northern part of New Zealand on Sunday. On Monday, it was expected to dump up to 250 millimeters (10 inches) of rain on Auckland.
---
Norrie was born in South Africa but grew up in Auckland and was a regular spectator at the ATP event before his family moved to Britain.
---