Rajasthan government's attempts at recognising the political salience of matters like religious conversion should receive appreciation but there is an increasing need towards reading their impact on the larger...
---
The shadows of alleged conversion bid that the police claimed to have busted in Hariharganj in Uttar Pradesh's Fatehpur on April 14, 2022 continues to hang over the district. While the police try to crack the...
---
Touching upon the topic of religious conversions, the UP CM said his state had a stringent law against such activities with offenders liable to be jailed for as long as 10 years.
---
Two years since the UP government brought in the anti-conversion law, most of the accused and arrested persons are Muslim men while in some cases even Christians and Buddhists, especially from the Dalit and OBC communities,...
---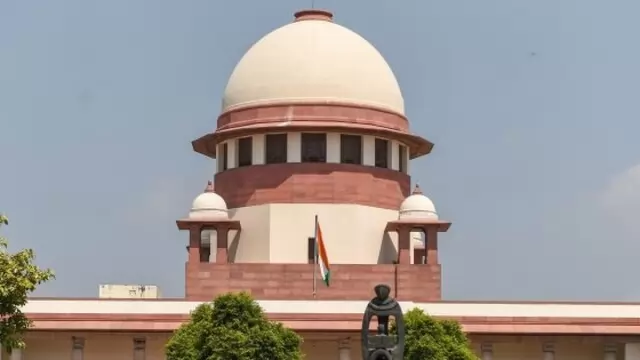 Article 25 of the Constitution of India provides the freedom to practise, profess, and propagate religion, but does it also cover the right to proselytise and convert others?
---
Recently there has been a series of violent incidents in villages in the Narayanpur and Kondagoan districts related to issues of forced conversion and reconversion creating an environment of tension and mistrust.
---
The FIR was lodged on the basis of a complaint filed by the father of 22-year-old Rahul Sharma who was reported to have converted to Islam, said police.
---
Jamiat Ulama-i-Hind on Thursday moved the Supreme Court challenging anti-conversion laws of Uttar Pradesh, Madhya Pradesh, Gujarat, Uttarakhand and Himachal Pradesh
---