Doctors can perform abortions on minor females without being liable to disclose identity to police on the request of minors and their guardians.
---
Joe Biden is also directing his staff to line up volunteer lawyers to provide women and providers with pro bono legal assistance to help them navigate new state restrictions.
---
Around 40 petitions seeking termination of pregnancies under 20 weeks were filed in different Indian courts between 2016 to 2019 after doctors refused to perform an abortion. Most of the petitions were filed by the rape...
---
Despite the Medical Termination of Pregnancy Act, 2021 allowing all women in India to abort a foetus up to 20 weeks of pregnancy and 24 weeks for women under special conditions, thousands have their reproductive rights...
---
'Aashiqui' actress Anu Aggarwal has spoken up about the ongoing debate over the new abortion laws in the US. She condemns the new laws and says that it has just taken the country back by 150 years.
---
While the Roman Catholic Church, Southern Baptist Convention, and Church of Jesus Christ of Latter-day Saints oppose abortion, many other religious groups support access to abortion, such as the The Episcopal Church, United...
---
The lawyer for the petitioner argued that the bar under the abortion law on medical termination of pregnancy after 20 weeks for instances of unmarried women was discriminatory in view of the relief being available to...
---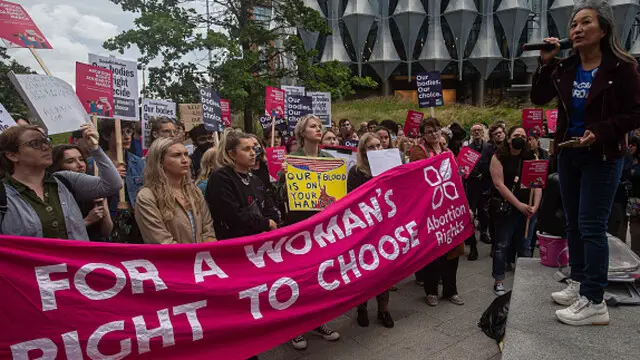 As the apex court of United States delivered a wrecking ball to the constitutional right to abortion by overturning the landmark Roe V. Wade judgement, let's take a glimpse into where other countries stand.  
---